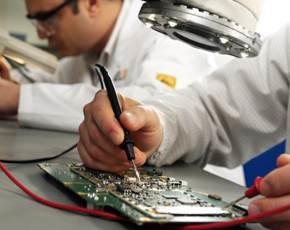 The Best Fashion Related Jobs
Some people are usually fascinated by the fashion market and will keep researching on all new fashion trends. Many people assume the only way to get into the fashion and style field is to come up with your own line of fashion products. However, there are numerous other career opportunities in the fashion market that do not necessarily require you to have a degree in the fashion design course. Below are some of the best fashion-related job opportunities.
One job opportunity is publishing a blog or becoming a writer of a fashion magazine. Blogging is the fundamental way of getting into the fashion market. Hence your work will be to give your opinion and share news on the current happenings in the fashion market. If you are really passionate about writing and fashion you will soon grow a large fan base who will become regular readers of your materials. This is because the more people you have subscribing to your blog the higher the income you will be able to generate from writing.
You can opt to become a professional stylist. Most popular categories of stylist careers are a personal and a photography stylist. If you become a personal stylist people will hire you to help them on the clothing to wear meaning you will be in charge of the variety of clothing in their wardrobes. The good thing with this category you get to work with prominent people such as political leaders, movie stars, and other celebrities. So if you do great work, you will get free publicity from existing clients and even attract more people to hire you. The photography stylist work is to guide clients on clothes to wear during a photo-shoot.
Most of the fashion companies have a position referred to as allocation analyst. The responsibility of a senior allocation analyst is to manage the fashion design company stock of both finished goods and the raw materials. Therefore if you choose the path of a senior allocation analyst your work will be to manage the various fashion design items stock to ensure that the firm does not run out of stock or have dead stock.
You can also open a fashion retail store. This means using your passion in the fashion market to identify fashion products with a high demand also a reasonable profit margin. With your knowledge of the fashion trends you will identify the best products to buy and resell generating high revenues for your business. By combining the fashion passion with business skill you will be able to get a substantial market share.…